The most effective way to avoid arboviruses is to prevent mosquito bites. Be aware of the West Nile Virus and other arbovirus activity in your area and take action to protect yourself and your family.… READ MORE
J.C. Wheeler Library is offering Expectant Mother Bags. Contact the library for further details.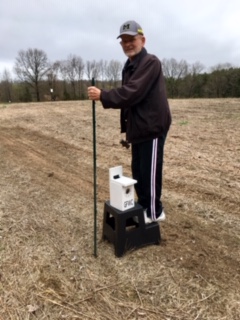 Orangeville Township would like to thank the Gun Lake Women's Club for the donation of 5 bluebird houses. These have been placed on the outside perimeter of our Meadow Project along Phase II of our… READ MORE
Clerk office hours for election registration/absentee ballots: Monday, Wednesday and Friday | 9:30 am – 1:30 pm Saturday, May 4th | 9:00 am – 5:00 pm Monday, May 6th | 9:30 am – 4:00 pm… READ MORE
Tanett Hodge Staff Writer Thursday evening brought excitement to some Gun Lake area residents as they sat in the upstairs ballroom of the Walldorff Brewpub and Bistro in downtown Hastings. Resident and long-time community volunteer… READ MORE
Click Here to View Ordinance
Apply Now for select Census 2020 jobs. Visit www.2020census.gov/jobs for more information! They are now recruiting in Michigan.
Click Here For More Information